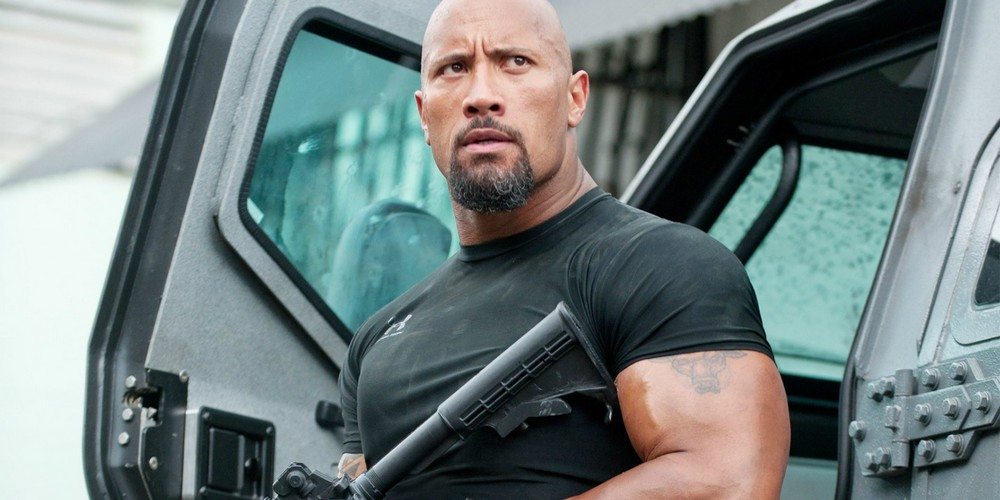 The answer to the question posed in the title deserves more than a "no"… such as a "HELL NO".
Now I'm someone who enjoyed The Fate of the Furious, enough that I thought it was a good start to what'll likely be one final trilogy (8, 9 & 10) in the saga. Many fans will agree that Dwayne Johnson and Jason Statham were the clear cut highlights of that movie, with their back and forth banter about kicking each other's asses. Those same people will also agree that since their respective character's entrances into the franchise, they've out shined the original cast, and its not even close. Its the reason why Fast 9 has been delayed, in favor of a spin-off that'll focus on Hobbs and Shaw teaming up, in what'll surely be an entertaining buddy-cop-esque flick.
The question of a Dwanye Johnson-less Fast & Furious franchise spawned from a recent cover story in The Rolling Stones, where Johnson shed light on the highly publicized feud between him & his co-star Vin Diesel. Turns out it was more than just a stunt to promote Fate:
"Vin and I had a few discussions, including an important face-to-face in my trailer," Johnson told Rolling Stone. "And what I came to realize is that we have a fundamental difference in philosophies on how we approach moviemaking and collaborating."

"It took me some time, but I'm grateful for that clarity," the star added. "Whether we work together again or not."
You don't need to read between the lines to see this franchise is expendable for Johnson, all because of the creative differences between him and his co-star. That's not good news for this multi-billion dollar franchise. They need Johnson more than he needs them. The actor has a number of projects in the works, both on television and the big screen. He will do just fine, without Fast & the Furious.
On the other hand, this franchise hopes to squeeze in a few more installments, including some spin-offs. However, losing one of the major focal points of these movies in Johnson would pretty much put an end to this saga. It was because of Johnson this franchise was able to cheat death through Fast Five, and completely re-invent itself. Remember, many fans thought these movies should've end with Furious 7, after Paul Walker's passing. They cannot afford to lose another major star.
Maybe I'm wrong, but I don't see anyone else stepping in to Johnson's shoes, helping Diesel lead this saga to its destination. Agree?