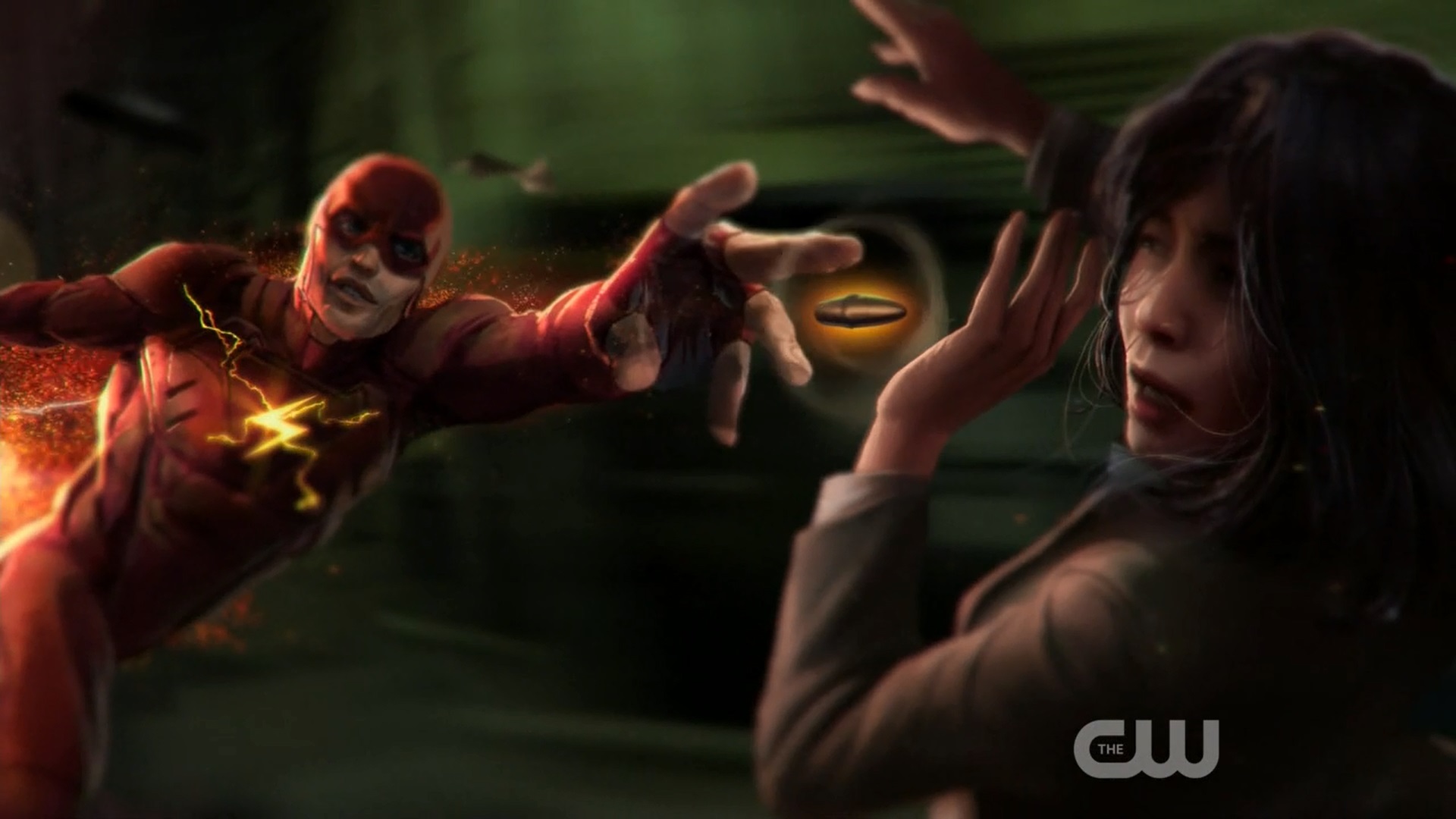 At one point during its development, The Flash movie had Phil Lord and Chris Miller attached to write and possibly direct. The Jump Street directors instead only wrote a treatment, before moving on to direct the Han Solo spin-off (arriving the same year as The Flash).
Enter Seth Grahame-Smith, who signed on to make The Flash movie his directorial debut. So far as I knew, everything seemed to be moving along smoothly, with Smith writing the screenplay off the treatment from Lord and Miller. We even saw some promising concept art (above) a few months back. Then suddenly, out of nowhere Smith exits the project last week over "creative differences".
Naturally, the internet began overreacting to this news, especially after the disappointment with Batman v Superman. I've read comments saying The Flash movie is doomed, the DCEU is crumbling rapidly, and their approach to these solo movies will lead them to disaster. All of the overwhelming premature responses has made me approach this topic differently, with the return of an editorial segment I did for a short while called "Big Deal or No Big Deal?".
News flash (pun) to all the internet trolls, The Flash movie losing Seth Grahame-Smith is NO BIG DEAL.
Out of all the directors attached to future DC projects (David Ayer, Patty Jenkins, James Wan, Ben Affleck, Zack Snyder), it was Seth Grahame-Smith who I was concerned with the most. Its nothing personal, but the man hasn't directed anything close to the scale of a superhero movie. Also, his writing credits include films that have been received poorly, such as Abraham Lincoln: Vampire Hunter and Pride & Prejudice & Zombies. I'm not sure what Warner Bros saw in this man, but honestly I would've even preferred Kevin Smith directing The Flash over him.
Typically a director parting ways with a studio is disappointing (i.e. Edgar Wright). However, this might be one of those instances where it was necessary. I cannot base that off anything, except his track record. Maybe Warner Bros decided that after the reception of BvS, it'll be wise to not take as many risks.
Shared universes are no walk in the park, and both the directors and studio have to see eye to eye with the overall picture. The Flash movie is just under two years til its release, and I have to imagine that Warner Bros is searching fast for a replacement director. I wouldn't look at this as a Gambit situation just yet. Given the universe at hand, and the directors its been able to attract, I don't think it'll be long until they find someone else.
Follow Me on Twitter – @GioRamos24
SUBSCRIBE to our Youtube Channel- Apocaflix! Movies