2016 is going to be a huge year for movies, and Apocaflix! Movies is here to share our most anticipated ones. We've assembled a list of fifteen films releasing as early as the first week of February all the way through the last week of December.
For our list, we took some inspiration from Collider and used a point system to determine where films were placed on our list. Each of us on the site (Jake, Gio, Jacob) shared our list of fifteen films and gave each spot a point value. Films that were #1 received 15 points, #2 received 14 points, and so on all the way down to #15. After adding them all up, the list is complete, and so here is Apocaflix! Movies' 15 Most Anticipated Films of 2016! Drum roll please…
–
–
15. Fantastic Beasts and Where to Find Them (10 pts)
We're excited to finally return to the world of Harry Potter. Set 70 years prior to the events of Sorcerer's Stone, this spinoff story follows the adventures of Magizoologist Newt Scamander who travels to 1926 New York to search for magical creatures gone missing.
Last year's Oscar-winning actor Eddie Redmayne stars as Newt Scamander, and leads an excellent cast with names like Colin Ferrell, Ron Perlman, Jon Voight, Ezra Miller, and Katherine Waterson.
David Yates returns to direct after helming the final four Harry Potter films, which were some of the more stronger films in the franchise. Author J.K. Rowling is making her writing debut by co-writing the screenplay with Yates.
Release Date: November 18, 2016.
14. The Nice Guys (11 pts)
Russell Crowe and Ryan Gosling play a pair of down on their luck private eyes who investigate the disappearance of a girl and the death of a porn star in 1970's Los Angeles.
Directed and co-written by Shane Black, who has a particular style with his films and this one is no exception. Kiss Kiss Bang Bang was an amazing film-noir that had great performances from its two leads. After watching the first trailer for The Nice Guys, we all got that same good feeling. The film looks like a lot of fun with its cast and 70's era setting. It'll be a nice change up during a busy blockbuster season.
Release Date: May 20, 2016.
13. Silence (12 pts)
Martin Scorsese is back and this time brings us a different film than his usual crime/dramas. Silence is the 17th century story of two Jesuit priests who face violence and persecution when traveling to Japan to locate their mentor and propagate Christianity.
Andrew Garfield, Adam Driver, and Liam Neeson star in this historically based film. For Scorsese, this film has been long in development for over 20 years. The director is known for his stories taking place in urban areas like Hotels and Bars, but this film will feature plenty of nature and wild life. We're excited to see what an incredible director like Scorsese has in store for us.
Release Date: 2016.
12. Hail, Caesar! (13 pts)
Like the previous film's director on this list, the names of the directors behind this film carry a lot of weight. Joel & Ethan Coen are back with Hail, Caesar!. The story (co-written by the brothers) follows a day in the life of Hollywood fixer Eddie Mannix in the 1950's. Eddie cleans up and solves problems for big names in the industry with ease. However, when one of his biggest stars Baird Whitlock disappears, Eddie must take drastic measures to get him back.
The trailer features many elements we love seeing from a Coen Brothers film. It's also one the biggest cast ever assembled for their films, with names like Josh Brolin, Scarlett Johansson, George Clooney, Tilda Swinton, Channing Tatum, Ralph Fiennes, and Jonah Hill. This film could be one of the early hits of the year, and we're happy to have such a big film to look forward to next month.
Release Date: February 5, 2016.
11. Doctor Strange (14 pts)
Marvel Boss Kevin Feige is a huge Doctor Strange fan, and has been waiting years to finally introduce the character into the MCU. To him this film is very much a "passion project". That's just one of the many reasons to get excited for this upcoming film.
Doctor Strange is the story of brilliant neurosurgeon Steven Strange who gets into a horrific car accident and loses the ability to use both of his hands. After exhausting all his resources to find a cure, the doctor seeks out an ancient sorcerer to help him. What was meant to be a search for hope becomes a new destiny for Strange, who learns the ways of the mystic arts and sorcery to help defend Earth from the supernatural and ancient evil.
This film features arguably its best cast ever assembled for a Marvel solo film. Benedict Cumberbatch stars as Strange, and leads a cast with names like Chiwetel Ejiofor, Tilda Swinton, Rachel McAdams, Mads Mikkelsen, and Scott Adkins. We're excited to see Marvel open up another corner of the MCU and continue expanding with rich characters and storytelling.
Release Date: November 4, 2016.
10. The Magnificent Seven (17 pts)
The original film starring Steve McQueen and Charles Bronson is for some one of the greatest Westerns ever. Fifty-six years later we're getting a remake of the story about seven gunmen in the old west who gradually come together to help a to help a poor village against savage thieves.
Westerns can be a hard sell in today's industry, but The Magnificent Seven is offering more than just the film's title. Its cast is stellar with names like Denzel Washington, Chris Pratt, Ethan Hawke, Matt Bomer, Vincent D'Onofrio, and Peter Sarsgaard. The film is under the direction of Antoine Fuqua, whose collaborations with Washington have always been successful. We're looking forward to this Western remake with great interest.
Release Date: September 23, 2016.
9. Warcraft (18 pts)
For a long time, video game films have been a joke in Hollywood. No studio has demonstrated an understanding and passion for the property and have it translate to the big screen, until now. Legendary Pictures and Blizzard Entertainment have worked in a collaborative effort to bring the world of Warcraft to life. Director Duncan Jones is taking on this pivotal project for the genre with a basic approach to such a complex property. The upcoming film will be about Humans and Orcs struggling to live together, with good and bad on both sides.
Warcraft features an inspiring ensemble in Travis Fimmel, Robert Krazinsky, Toby Kebbell, Ben Foster, Paula Patton, and Dominic Cooper. This fantasy/war film has been in post-production for nearly 20 months as the studio puts together the heavy visual effects. The first trailer was very promising, and we're confident it'll carry over into the actual film.
Release Date: June 10, 2016.
8. X-Men: Apocalypse (18 pts)
Bryan Singer is 4 for 4 in our book, as far as X-Men movies go. The most-recent entry into the franchise is without a doubt the most important. X-Men: Apocalypse finally marks the debut of X-Men's biggest villain: Apocalypse. The film will also introduce an entire new cast as younger versions of X-Men characters we know and love are (re?)introduced, such as Cyclops, Storm, and Jean Grey. It's a heavy task, but one we're confident enough to trust that Bryan Singer can handle.
Michael Fassbender (Magneto), James McAvoy (Prof. X), Jennifer Lawrence (Mystique), Evan Peters (Quicksilver) and Nicolas Hoult (Beast) reprise their roles. Franchise newcomers Oscar Isaac (Apocalypse), Tye Sheridan (Cyclops), Sophie Turner (Jean Grey), Alexandra Shipp (Storm), Olivia Munn (Psylocke), and Kodi Smit-McPhee (Nightcrawler) make their debuts.
We're looking forward to seeing the large scale of the story play out. The first trailer was very promising, especially for the Apocalypse character, who received much criticism from the photos released earlier. Just goes to show, have faith in and trust Bryan Singer when it comes to X-Men.
Release Date: May 27, 2016.
7. Bourne 5 (19 pts)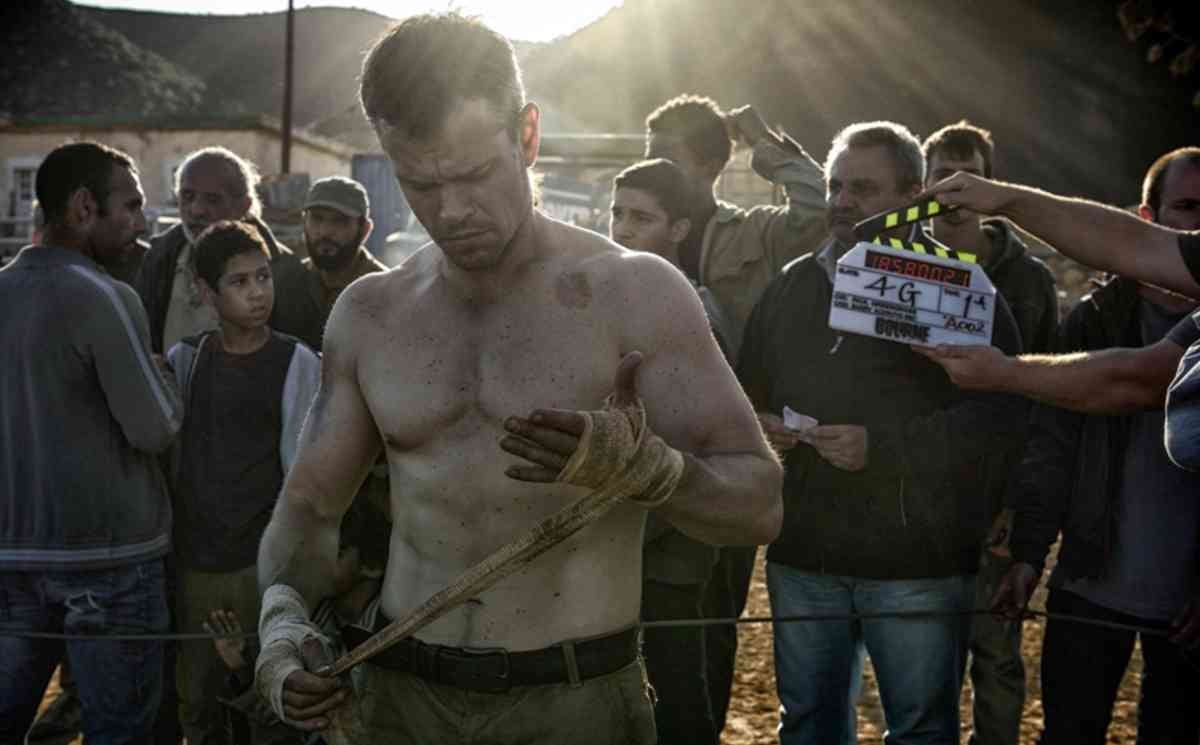 When Matt Damon and Paul Greengrass left the Bourne franchise after Ultimatum, the studio attempted to expand on the universe. While The Bourne Legacy was a solid entry for the franchise, audiences felt the absence of Damon's character. It took quite a bit of effort for the studio to get Damon to return. The actor has stated he wouldn't return unless Greengrass came back to direct as well. After much negotiation and script talks, both men are returning this year for Bourne 5.
Not much is known about the story, but not much else outside of Damon and Greengrass is needed to get us excited. What we do know is this latest Bourne film will explore the character in a post-Snowden world, as he will learn how much government agencies have changed since during his absence.
Julia Stiles reprises her role alongside Damon, and will also star franchise newcomers Alicia Vikander, Tommy Lee Jones, and Vincent Cassel. We're excited to see Jason Bourne kick ass again.
Release Date: July 29, 2016.
6. The Jungle Book (21 pts)
Disney seems to have found their stride with live-action versions of their animated classics. Last year's Cinderella was such an elegant surprise. Now Disney is ready to follow that up with a live-action version of The Jungle Book.
The first trailer released late last year and it's amazing how great the visual effects of the animals looked. We were dumfounded to learn the entire film was shot on a soundstage in Downtown Los Angeles. Director Jon Favreau has a great approach to this property and it translates well in the footage we've seen so far.
The voice cast Disney has assembled is amazing. Bill Murray, Scarlett Johansson, Idris Elba, Christopher Walken, Ben Kingsley, Lupita N'yongo will all voice the popular characters. We all have a great feeling about this film, and can't wait to hear Bill Murray sing The Bear Necessities.
Release Date: April 15, 2016.
5. Deadpool (27 pts)
No film on this list had more of an impact from its fans than Deadpool. The leak of the test footage for Deadpool that happened at Comic-Con two years ago was a blessing in disguise. The amount of positive reactions from the fans prompted 20th Century Fox to take a chance on the R-rated character, and even grant it a R-rating.
Ryan Reynolds was born to play Deadpool (a.k.a. The Merc with a Mouth). The marketing for this film has so far been exceptional, which an argument can be made was absolutely necessary. Deadpool won't be your average comic book film, so parents might not be willing to take their children to see the movie. While the green band trailers do their best to hide the explicit language and violence, it's obvious there's a better version of these trailers out there. The good news is we are getting that better version in the film. We're looking forward to seeing Deadpool break the fourth wall and crack inappropriate jokes at the audience. This is a comic book movie made for adults, and should it be a success, it'll open the door for more R-rated comic book movies in the future to expand the genre.
Release Date: February 12, 2016.
4. Suicide Squad (29 pts)
"We all need good guys and everything — yay, good guys — but at the end of the day, they're kinda boring," director David Ayer says on Suicide Squad (via USA Today).
David Ayer's directing style (Fury) and attitude is perfect for Suicide Squad. This film will be the first in the comic book genre to focus on the villains. Considering how it takes place within the DC Extended Universe makes it a strong possibility that it'll be the darkest comic book film yet in the golden age of the genre.
Suicide Squad is the story of several criminals coming together under the formation of Task Force X. They're sent on suicide missions for the government and in return, receive special treatment for their services.
Technically, this is an experimental film for Warner Bros. and their DC property. Taking that into consideration, it's amazing to see the cast they've assembled. Will Smith (Deadshot), Jared Leto (Joker), and Margot Robbie (Harley Quinn) headline a cast that also features Cara Delevingne (Enchantress), Jai Courtney (Boomerang), Joel Kinnaman (Rick Flagg), and Viola Davis (Amanda Waller). Pretty impressive cast and director for a villain centric comic book film.
Release Date: August 5, 2016.
3. Captain America: Civil War (33 pts)
Captain America: The Winter Soldier not only changed the way we view comic book movies, but it also set the bar higher for Marvel films. Essentially, every Marvel film from here on out will also be a sub-genre (i.e. Ant-Man being a heist film). The Russo Brothers are back for their follow-up film, Civil War.
This film pits our Marvel heroes against each other, with Iron Man and Captain America leading the charge for each side. The subject of superhero regulations is an honest question to ask for the next story. Should boundaries be placed for superheroes in order to ensure our safety from collateral damage? There's no telling just how far either side will go against their colleagues.
Much like many other Marvel films, Civil War is based off the famous story line in the comics, but will also takes some liberties. The latest trailer saw Iron Man and Captain America on opposite sides over both the Sokovia Accords and Bucky Barnes answering for his crimes. We have faith that Joe and Anthony Russo will deliver an even better Captain America film that'll have us understanding the stance being taken from both sides.
Every Avenger outside of Thor and Hulk are confirmed to make an appearance. Even more exciting is the debut of Marvel characters Spider-Man (Tom Holland) and Black Panther (Chadwick Boseman). This film is essentially Avengers 2.5, and we're excited to see the conflict play out.
Release Date: May 6, 2016.
2. Batman v Superman: Dawn of Justice (37 pts)
It's hard to believe that we're just a little over two months away from the release of Batman v Superman: Dawn of Justice. For many of us, this is a film we've been waiting to see for decades. Batman and Superman, finally on screen together.
The marketing for this film has for the most part been good. This whole thing started three Comic Cons ago when Zack Snyder came on stage and shocked everyone by announcing the film. The casting has been solid with the additions of Ben Affleck (Batman), Jesse Eisenberg (Lex Luthor), Gal Gadot (Wonder Woman), Jeremy Irons (Alfred), and Holly Payne (U.S. Senator). Not to mention the confirmed appearances of other superheroes like Aquaman (Jason Mamoa), The Flash (Ezra Miller), and Cyborg (Ray Fisher). However, the cream of the crop will be seeing Batman and Superman go toe-to-toe, which has been the most exciting part about the marketing.
BvS will have a 2 hour and 30 minute runtime, which should be enough to balance the many moving parts of this picture. This film is huge not only for setting up the DC Extended Universe, but for the near future for two of comic books biggest characters. We're all excited to see this film, and remain hopeful that Snyder can deliver his best film yet.
Release Date: March 25, 2016.
1. Rogue One: A Star Wars Story (42 pts)
Safe to say Disney has passed the test with delivering such a fun fast-paced adventure in The Force Awakens. The film not only brought back the feeling of Star Wars in the film, but the fun and excitement from its fan base. Now Disney's next test will be to deliver a great story that's worthy enough to continue these spinoff films.
Lucasfilm will be giving us the first spinoff film this year in Rogue One: A Star Wars Story. The film's plot revolves around a small band of rebel soldiers who go on a dangerous mission to steal the plans of the Death Star. Although we know how the story ends, it's still exciting enough to see it play out.
The vision Lucasfilm has for Rogue One is for it to stand on its own and be its own film. We can expect this film to have a very grounded and character focused story. Felicity Jones leads an incredible cast that includes Forest Whittaker, Mads Mikkelsen, Ben Mendelsohn, Donnie Yen, and Riz Ahmed. While the focus of the film will remain on the core cast, we can also expect an appearance from Darth Vader, which by itself can sell this film.
Gareth Edwards (Godzilla) is directing the spinoff, which is a little under a year away. With all the hype around what's next for Star Wars and the success of The Force Awakens, it's without question our most anticipated film of 2016.
Release Date: December 16, 2016.
Thanks for taking the time to check out our list! Jump in the comments and let us know what you think of it. Did we miss any? Any surprises? Are there any you were expecting to be on there that aren't? Be sure to share some of the films you're most excited about for 2016 below!