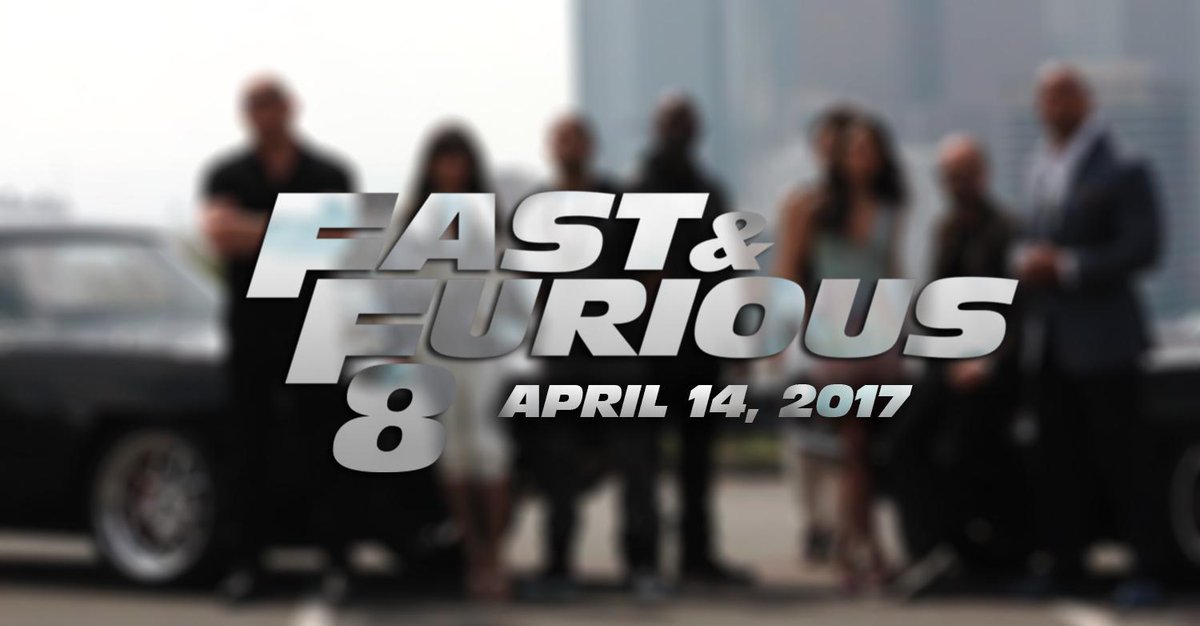 Furious 8 isn't due out in theaters until April 2017, and already problems are being reported. According to The Hollywood Reporter, the studio (Universal) has been having trouble finding a director. Their sources are saying James Wan opted not to return for the 8th film (in favor of The Conjuring 2), which is understandable when considering everything that happened.
Universal respected Wan's decision despite being contractually obligated for the 8th and 9th installments in the franchise. In their back pocket was Justin Lin, who was the franchise director from Tokyo Drift all the way till Furious 6. Unfortunately for them, Lin decided to direct the upcoming Star Trek: Beyond. So then, Universal went back to Wan and offered what THR's sources are calling "life altering money". Wan once again turned the studio down, and sources are saying the two year production for Furious 7 was demanding to the point where it compromised Wan's health. It doesn't stop there though, as THR is reporting that franchise star Vin Diesel caused problems during production. Here's a small paragraph I pulled from their initial report.
sources say Diesel proved extraordinarily difficult. As a producer, he is said to have questioned even small details on elaborate action sequences, often holding up the complex production. He also was known to summon filmmakers to repeated late-night script sessions to make him comfortable with his character and dialogue.
–
Representatives for both Wan and Diesel have denied these reports of on-set friction. However, its safe to assume things might have gotten difficult and stressful when finishing the film. Diesel is very passionate about the franchise that made his career, and I could picture some of the filmmakers being frustrated about his concerns.
As for the trouble finding a director, it seems Universal will have to look elsewhere beyond the two men in Lin and Wan, who have steered their franchise to new heights. I'd imagine this franchise to be not as appealing as one may think to directors out there. The pressure to keep the franchise going and deliver something fresh is a big task. The most recent film in the franchise is also the SEVENTH film, which grossed $1.5 billion. I'm not too worried about this report, seeing as we're nearly 18 months away from the release date. Expect Universal to announce a new director soon.
UPDATE: Vin Diesel (producer) took to Facebook to update fans on Furious 8.
The fans of the Fast & Furious SAGA are the best fans in the world… Since I became the Producer in 2008, you have been with me every step of the way… literally giving me feedback that proved invaluable. Thank you.
My producing partner Neal would love for me to just sign off on a director, but this is too special a franchise, so these matters have to be very carefully handled.
To be clear, NO ONE has been offered to helm Fast 8 yet… let alone seen a script.
Universal has been so good to me and so trusting of the vision… they have been like family… I promised the studio I would deliver one last Trilogy to end the saga.
I will announce the directors on my next post…
There you have it. I'm curious at his choice of words. Diesel said "directors", but does that mean for the 8th and 9th films, or are they having two directors for the 8th film? You just read how Furious 7 was an exhausting task for James Wan. Has this franchise become too big that the need for two directors is necessary?
Who would you like to see step in and direct a film? John Wick directors anyone?
Like Movie Talk Express on Facebook
Follow Movie Talk Express on Twitter- @movietalkex
Follow Gio on Twitter- @giorgioramos24
Follow our Youtube Channel- Movie Talk Express