Hawkeye himself, Jeremy Renner, took to Twitter earlier this morning to reveal some concept promo art for Captain America: Civil War which is releasing next year on May 6. Renner posted two pieces of art that reveal what side each hero is going to fall on, either Iron Man's or Captain America's. I'm not sure if these are official concept pieces of art for the movie from Marvel Studios or if they are drawn by a fan. Either way they are really cool and if Jeremy Renner is posting them himself, they must carry some weight to them regarding the teams for Civil War. Check out the pictures below!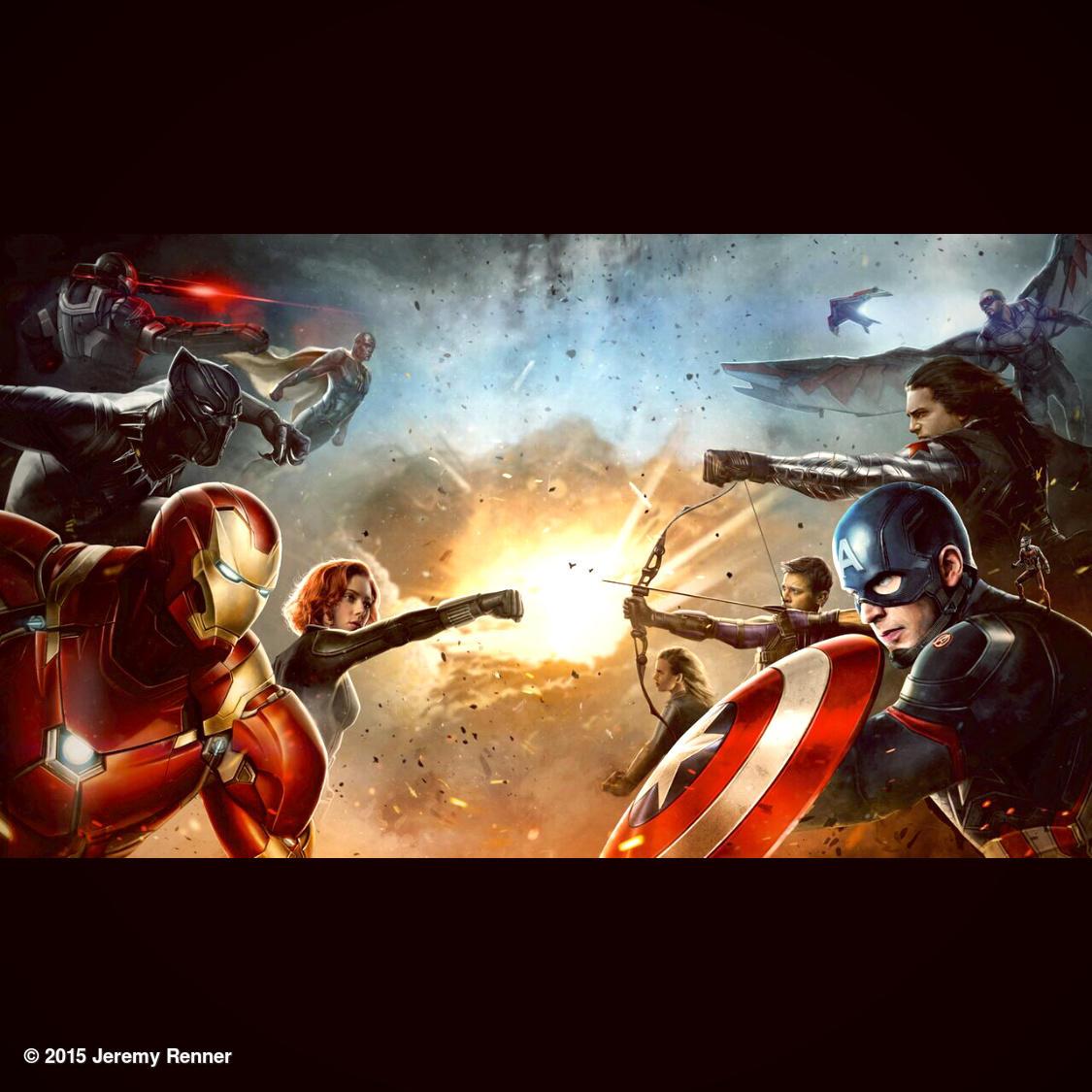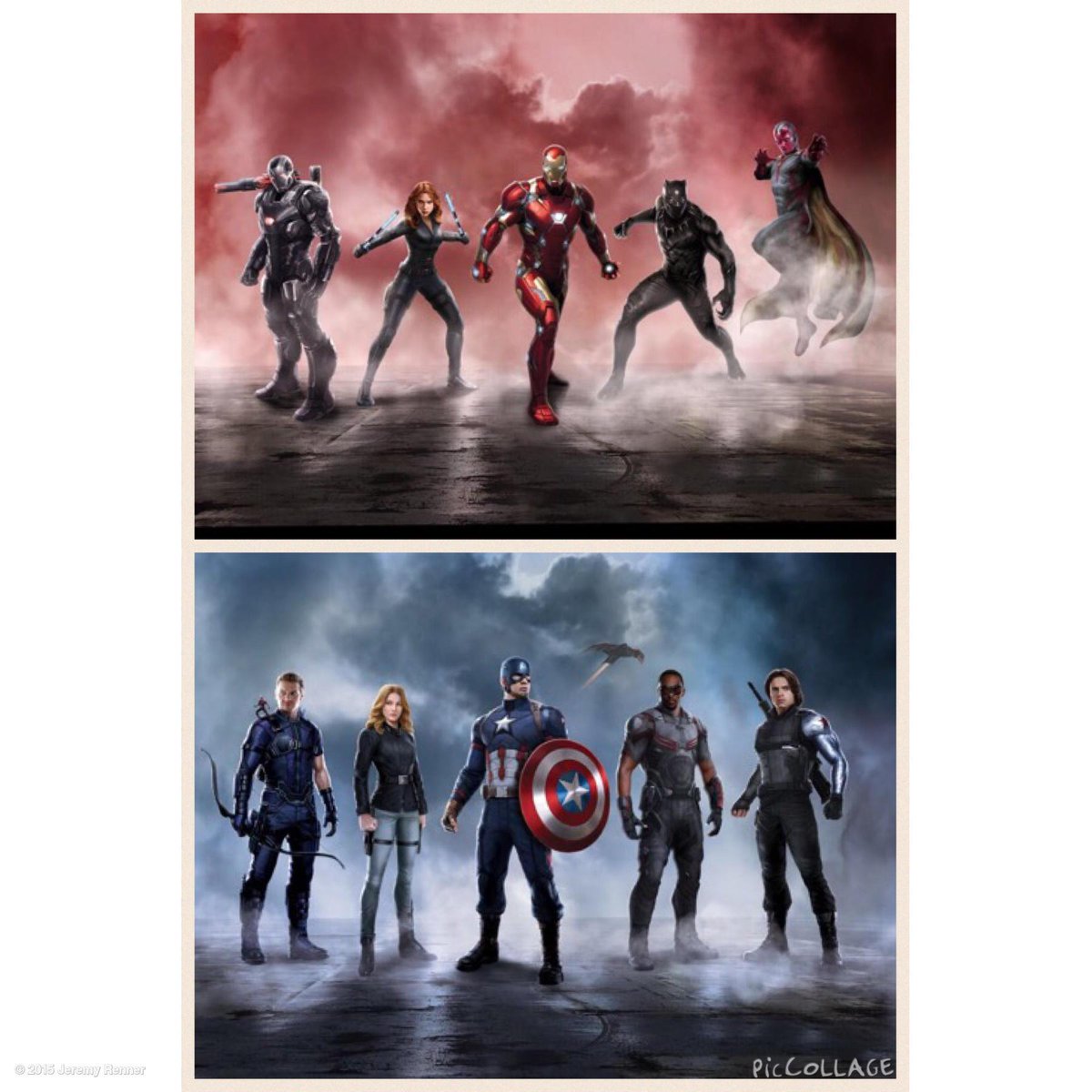 I have to admit both of these pictures are so freakin' awesome!! I am so happy to at least have an idea of what the teams might be in the movie and even if these are indeed the teams at the start of the conflict, who knows where each member will end up by the end of the movie. There are a few interesting things I take from these photos if these are the real lineups. One is the woman lined up with Captain America's team, it looks like Sharon Carter aka Agent 13 which is odd because I thought Scarlet Witch might be on his team but I'm sure there will be an explanation for this in the film. Another thing that stands out is is the little Ant-Man on Hawkeye's shoulder, that is so hilarious! One other thing worth mentioning is no Spider-Man which I don't mind because he's most likely not going to have a huge roll in the movie and I'd rather Marvel not market it that way.
Anyways, what do you all think of this promo art? Let us know in the comment section!
Source: Jeremy Renner (Twitter)
Like Movie Talk Express on Facebook
Follow Movie Talk Express on Twitter- @movietalkex
Follow Jacob Bartley on Twitter- @jakeryanbartley