And Welcome Back!
This is Rapid Fire Movie News, where we give small updates on some upcoming movies, plus our reactions. Today we have an all Ghostbusters edition! Emma Stone discusses why she passed on the upcoming female centered reboot, Chris Hemsworth adds his charisma in a fun role, and potential plot details leak!
Emma Stone – Stone was at one point in talks to star in the upcoming female Ghostbusters reboot. As we now know, she declined Sony's offer for unknown reasons. Now the highly talented young actress explains why…
"The script was really funny. It just didn't feel like the right time for me. A franchise is a big commitment—it's a whole thing. I think maybe I need a minute before I dive back into that water."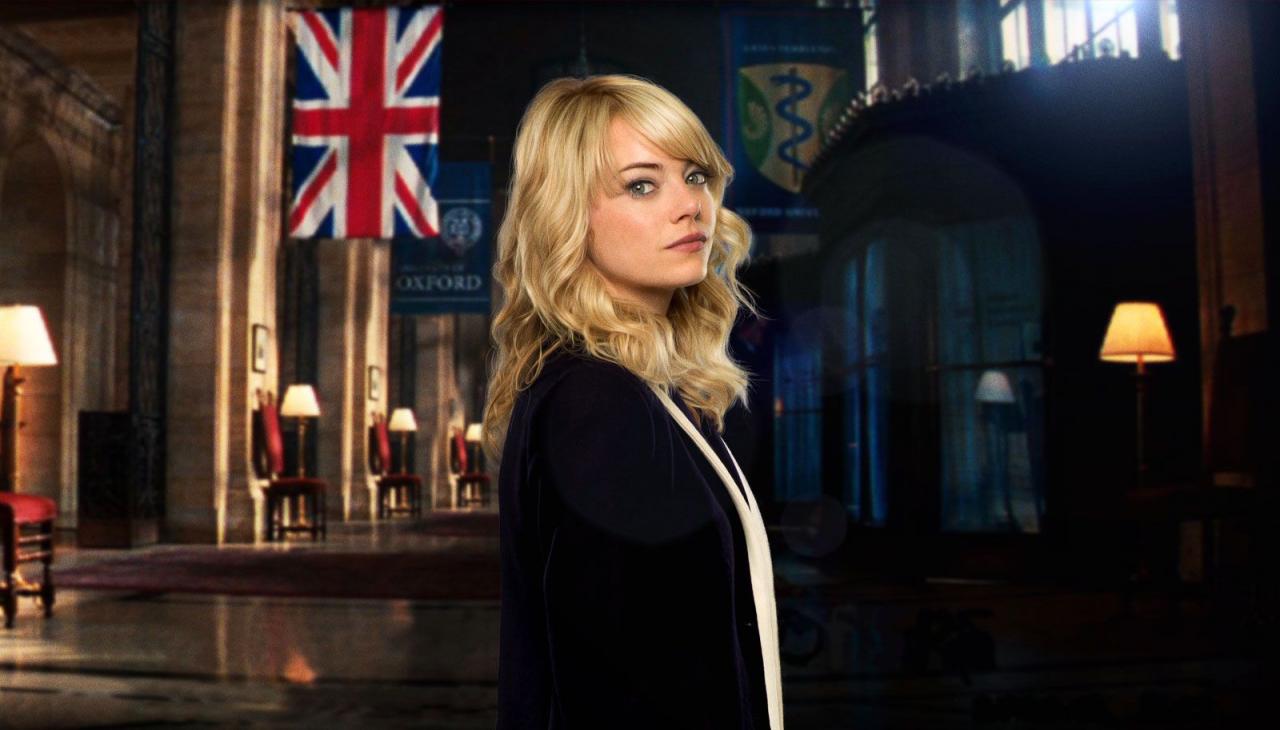 As much as I want to see Stone in such a fun iconic property, I have to respect her decision. As a Collider editor pointed out, she just starred in the latest Spider-Man films which were big on a budget scale and an audience. If she wants to take it back a notch and do smaller films, she's earned every right to do that. Regardless, I'll watch whatever film shes stars in.
Chris Hemsworth – Director Paul Feig cast an inspiring team of female actresses to helm the proton packs in the fight against ghosts. The only other memorable role that wasn't cast was the receptionist who works for the Ghostbusters. They didn't just find a guy to fill the role, but they found the right guy.
From what I've seen in the new 'Vacation' trailers, Hemsworth has comedic timing. The female Ghostbusters film will no doubt attract a massive female audience, and having a guy like Thor work for the ladies makes the film all the more exciting.
Plot Details Leak – Production for the Ghostbusters reboot is set to begin in Boston. Melissa McCarthy, Kristen Wiig, Kate McKinnon, and Leslie Jones will star as the female team against ghosts, but any further details on the film are unknown until now.
Wiig and McCarthy play a pair of unheralded authors who write a book positing that ghosts are real. Flash forward a few years and Wiig lands a prestigious teaching position at Columbia U. Which is pretty sweet, until her book resurfaces and she is laughed out of academia.
Wiig reunites with McCarthy and the other two proton pack-packing phantom wranglers, and she gets some sweet revenge when ghosts invade Manhattan and she and her team have to save the world.
Whether this information is true or not remains to be seen. This does draw similar comparisons to the original crew's journey in more than one ways. Is this the plot you expected or were you hoping for a bit of a change?
Ghostbusters is set to release on July 22, 2016
Like Movie Talk Express on Facebook
Follow Movie Talk Express on Twitter- @movietalkex
Follow Gio on Twitter- @giorgioramos24
Follow our Youtube Channel- Movie Talk Express